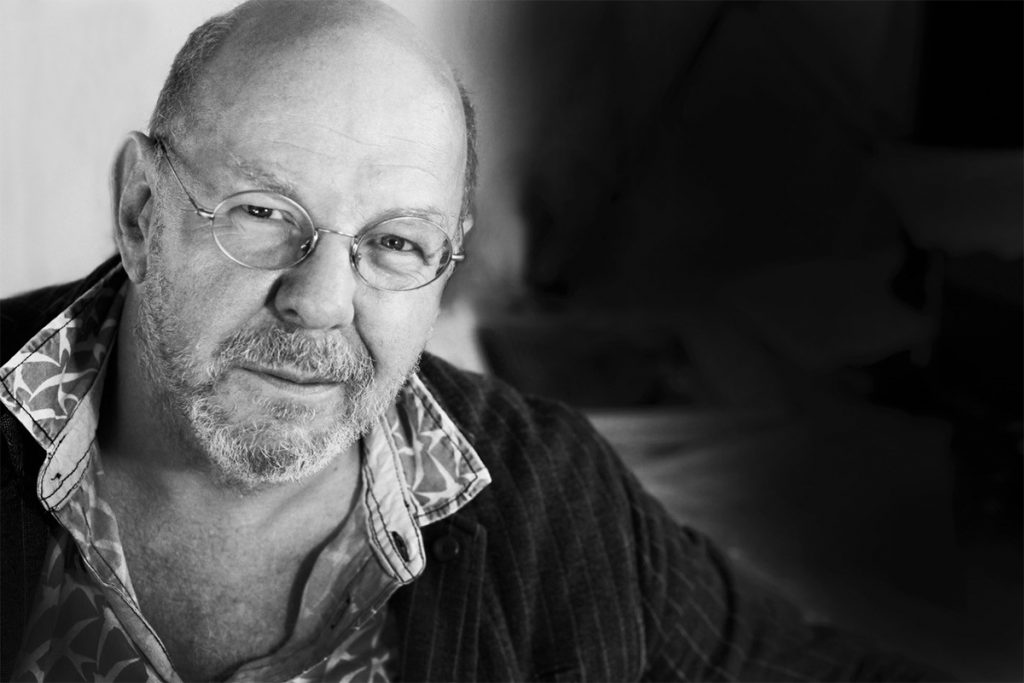 Frank M. Raddatz Publicist, dramaturge at various theatres. Collaboration with Heiner Müller, Frank Castorf, Dimiter Gotscheff, Jannis Kounellis, Theodoros Terzopoulos, Einar Schleef and Tadashi Suzuki, among others.

Artistic director of international cooperation Mania Thebaia (Düsseldorf/Epidaurus) 2002 and Promethiade Athens – Essen – Istanbul 2010. 2007 to May 2014 in the chief editorial office of Theater der Zeit, since then Lettre International, Berlin. Member of the ITI. Teaches at various universities. Currently University of Greifswald and FU Berlin. He lives in Berlin.

Numerous publications on aesthetics, literature and theatre theory. Most recently dramaturg at the Berliner Ensemble for Frank Castorf – Galilei Galileo – Theater und die Pest (2018/19).

Articles on art and the Anthropocene
Theater und Anthropozän, Lettre International 122, 2018, translated into Norwegian and Chinese
Zukunftstheater, Lettre International, 2019

Lectures Anthropocene and theatre
October 2018 Shanghai (Ch), Tongji – University, June 2019 Delphi (Gr), Shanghai Tongji – University 2019.

FEATURE SWR, November 18, 2019
Der Berg rutscht – Max Frisch im literarischen Vorgarten des Anthropozän (55 min.)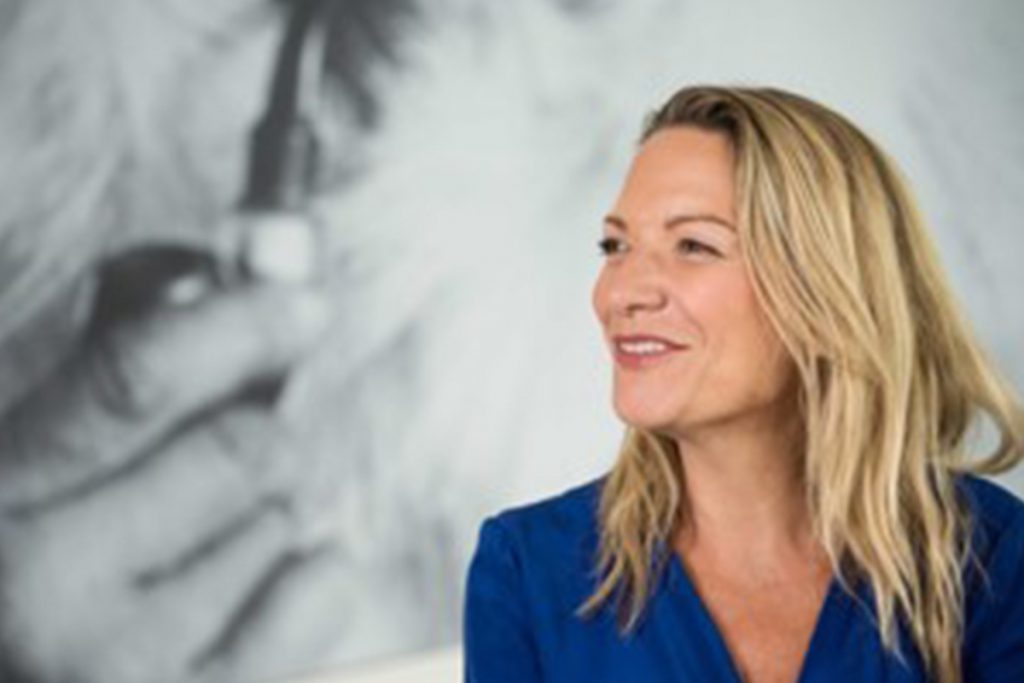 Antje Boetius is a polar and deep-sea researcher, Director of the Alfred Wegener Institute, Helmholtz Centre for Polar and Marine Research and Professor of Geomicrobiology at the University of Bremen.
Born in 1967 in Frankfurt am Main, Antje Boetius studied biological oceanography in Hamburg and San Diego from 1986-1992 and received her PhD in 1996 on deep-sea microbiology.

After stays at various marine research institutes, she established a research group for the investigation of microbial habitats in the ocean at the Max Planck Institute for Marine Microbiology from 2003 to 2008. Since the end of 2008 she is head of the Helmholtz-Max Planck Bridge Group for Deep-Sea Ecology and Technology.

In 2009 Antje Boetius received the highly endowed Gottfried-Wilhelm-Leibniz Prize of the German Research Foundation and was elected member of the National Academy of Sciences Leopoldina and the Academy of Sciences and Literature Mainz. From 2010-2016 she was a member of the German Science Council, and since 2013 the chairperson of its Scientific Commission.

Antje Boetius has taken part in 49 expeditions on international research vessels and is currently working mainly on questions of the effects of climate change on the biogeochemistry and biodiversity of the Arctic Ocean. She has recently received the ERC Advanced Grant from the European Research Council for this work, as well as a number of prestigious awards at home and abroad.

In 2011 she has published a comprehensive non-fiction book "The Dark Paradise" on deep-sea exploration together with her father, the writer Henning Boetius. In 2018 she received the Communicator Award of the Stifterverband and the DFG. In October 2018 she was also awarded the German Environmental Prize.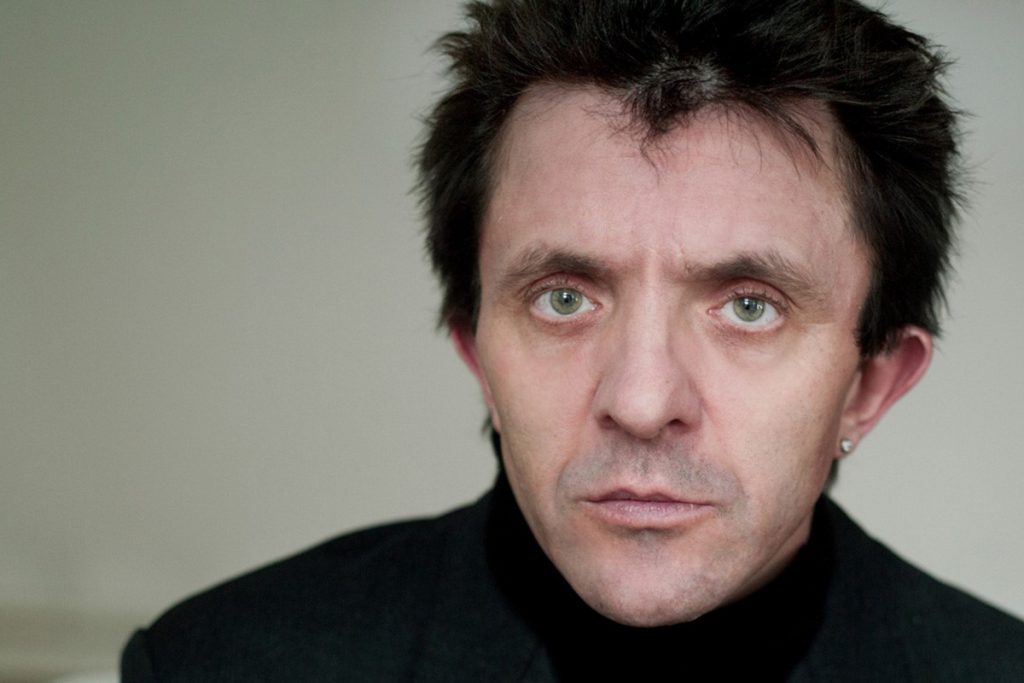 David Bennent is known as an actor from numerous international theatre, film and TV productions.
Already at a young age he achieved fame through the role of Oskar Matzerath in Volker Schlöndorff's film adaptation of the novel "The Tin Drum" by Günter Grass. This was followed by appearances in film and television as well as engagements at renowned theatres, including the Comédie-Française, Berliner Ensemble, Renaissance-Theater and Schaubühne. Bennent has worked with many internationally renowned theatre directors such as Peter Brook, Robert Wilson, Heiner Goebbels, Thomas Langhoff, Einar Schleef, George Tabori and Heiner Müller.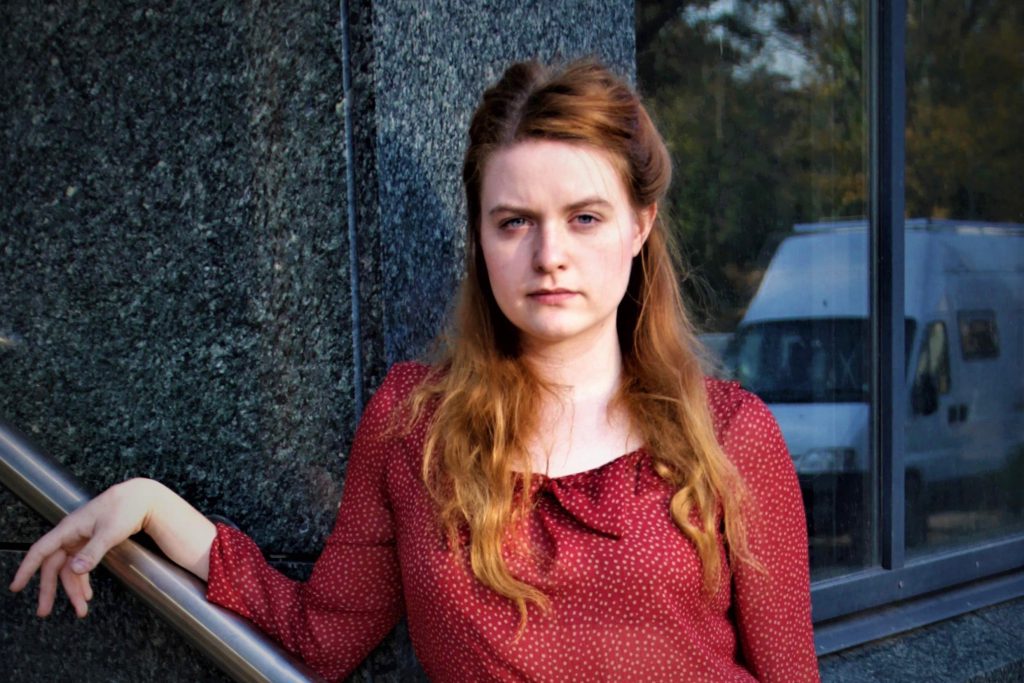 Hannah Blank, born in Stendal in 1997, has been studying acting at the TRANSform Drama School in Berlin since 2016. She plays the role of Gaia in the scenic reading "ATTENTION! YOU ARE LEAVING THE HOLOCENE SECTOR".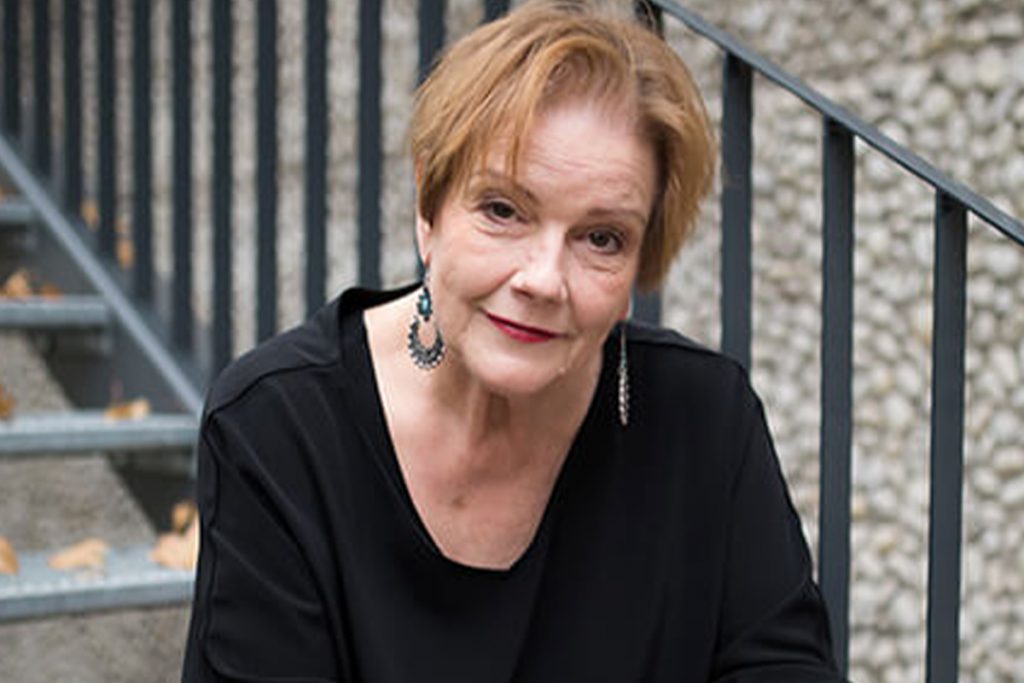 After studying acting at the Conservatory for Music and Theatre in Bern, Swiss-born Claudia Burckhardt took up her first permanent engagement in 1977 at the Schauspielhaus Bochum under Peter Zadek.

This was followed by engagements at Schauspiel Köln, Staatstheater Stuttgart, Lucerne Theater, Schauspiel Hannover, and from 1996 to 2006 at Düsseldorf Schauspielhaus. After moving to Berlin, she first performed as a guest at the Berliner Ensemble, and then as a permanent member of the ensemble from 2011. Heiner Müller, B.K. Tragelehn, Dimiter Gotscheff, Adolf Dresen, Matthias Langhoff, Manfred Karge, Philip Tiedemann, Enrico Lübbe, Claus Peymann, Leander Haussmann, Robert Wilson – are some of the directors Claudia Burckhardt has worked with over the years.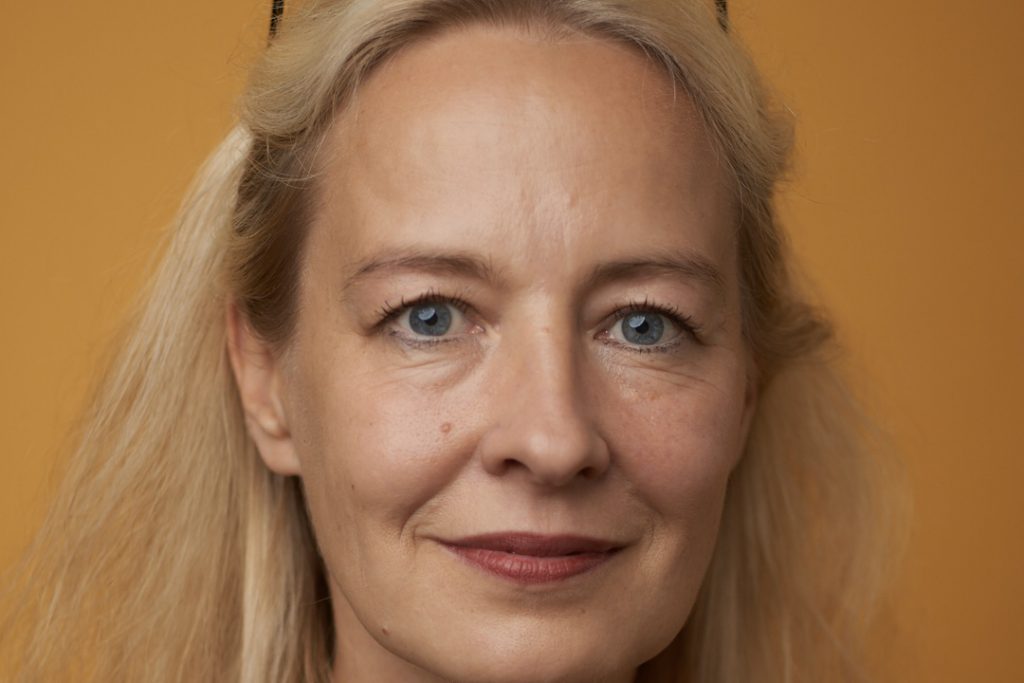 Irene Christ works as an actress and director. After completing her studies at the Ernst Busch Academy of Dramatic Arts in Rostock and at the Mecklenburgischen Landestheater Parchim, she performed at the Schauspielhaus Bochum, the Düsseldorfer Schauspielhaus, the Volksbühne Berlin and the Staatstheater Kassel, amongst others. She worked with directors such as Dimiter Gotscheff, Leander Haussmann, Klaus Emmerich, Cornelia Crombholz, Thomas Schendel, Patrick Schlössser and Josh Fox. 
Irene Christ has also appeared in numerous roles on German, British and Maltese television and in several feature films. On the island of Malta, Irene Christ runs the theatre company "Actinghouse Productions". She teaches at the "Ernst Busch" Academy of Dramatic Arts Berlin and is a mentor for up-and-coming directors at the Berlinale Talents and the Edinburgh International Film Festival. In addition, Irene Christ leads the "Psycho Comedians", a theatre group in a psychiatric institution.
She currently plays and directs at the Schlosspark Theater Berlin.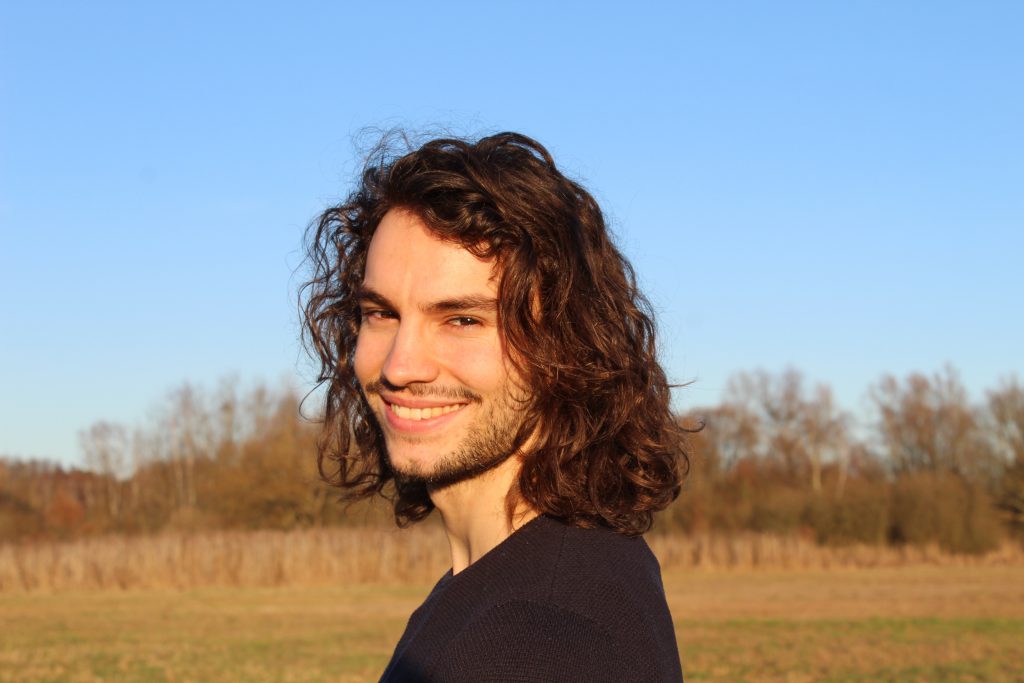 Alexander Gerner, born in Berlin in 1994, studies acting at the TRANSform Drama School. He took part in the production "Lysistrata" (director: Janina Szarej) at the Kleist Forum in Frankfurt an der Oder as well as in several commercials. In the scenic reading "ATTENTION! YOU ARE LEAVING THE HOLOCENE SECTOR" he plays the role of the philosopher.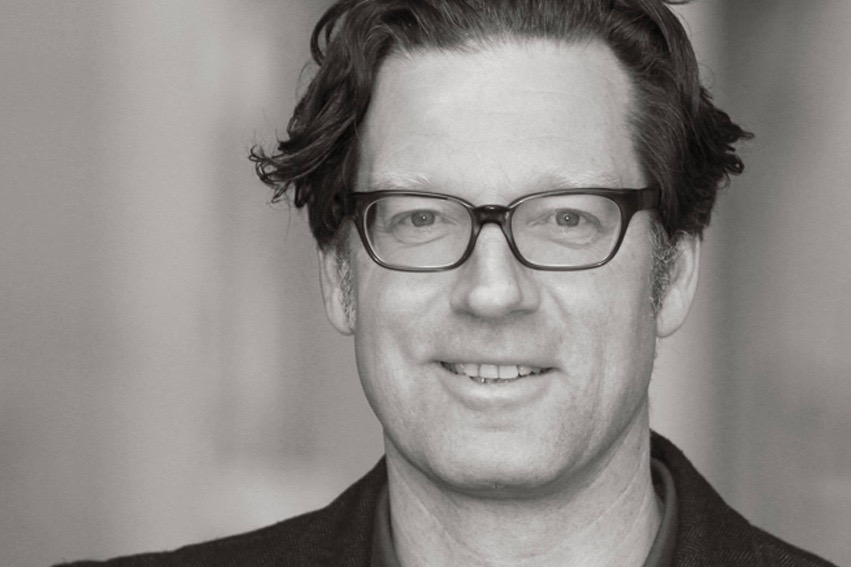 From 1998 to 2003 the architect Thomas Gräbel worked in various architecture and urban planning offices in Berlin. In 2003, he took up a position as a research assistant in the Department of Architectural and Planning Theory at the Faculty of Architecture and Landscape Architecture at Leibniz University of Hanover. Since 2009 Gräbel has been working as a freelancer in Hamburg. Together with Hille von Seggern and Sabine Rabe, he is a partner of arge studio urbane landschaften_bildung, where he is in charge of projects for children and teenagers. Since 2016 Gräbel has also been teaching at the Leuphana University of Lüneburg.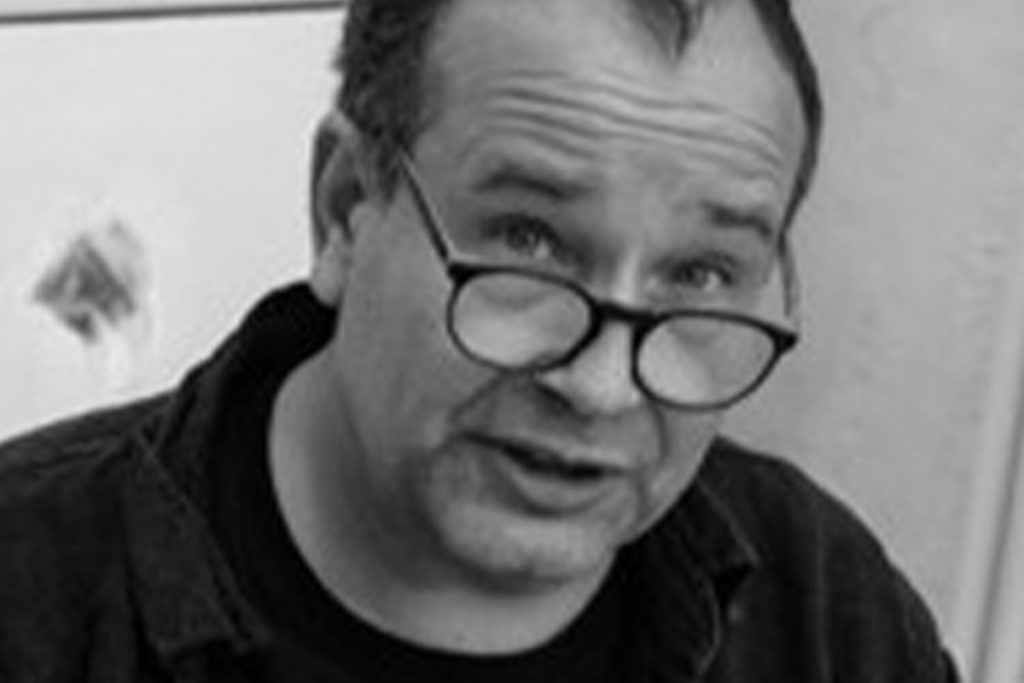 Mark Lammert was born in Berlin in 1960 and works as a stage designer and painter.
Since 1993 he has been creating stage sets in Berlin, Lisbon, Paris, Athens/Epidaurus, Geneva and Stuttgart, among other places.
Since 2011 Lammert has been Professor of Painting and Drawing at the Berlin University of the Arts and since 2015 a member of the Berlin Academy of Arts.
Lammert was awarded the Käthe Kollwitz Prize in 1993. His works have been shown at numerous exhibitions (Fundação Calouste Gulbenkian, 2005, Notation, 2008/09, Benjamin and Brecht, 2017) as well as at the Centre national des arts plastiques (CNAP) in Paris and the Kramarsky Collection in New York.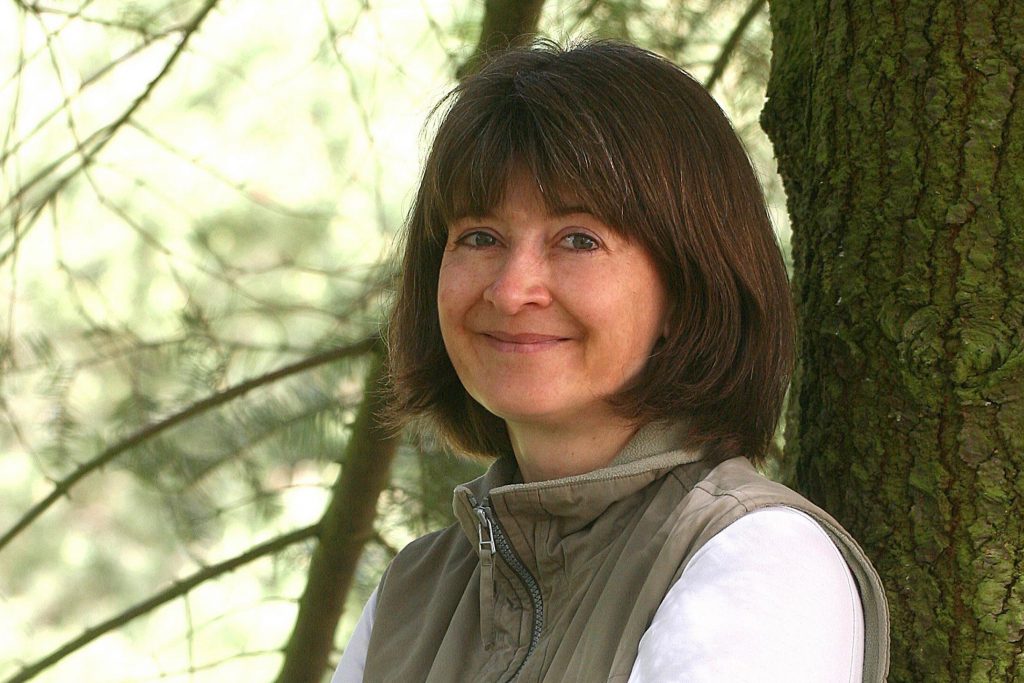 Katrin Möller was born in Mecklenburg in 1963. She studied biology at the Humboldt University of Berlin and has been working on forest conservation in Eberswalde since 1988.
Katrin Möller received her doctorate in 1995 from the Forest Science Section at the TU Dresden in Tharandt.
Since 2004, she has been head of the forest protection team at the Eberswalde State Forest Institute. This includes advising foresters and forest owners as well as local authorities on all questions of forest protection. Katrin Möller focuses on insects and the question, which species can cause damage and what measures should be taken in this regard. A personal favourite of hers is the natural antagonists of harmful insects: ants, ichneumon flies and caterpillar flies.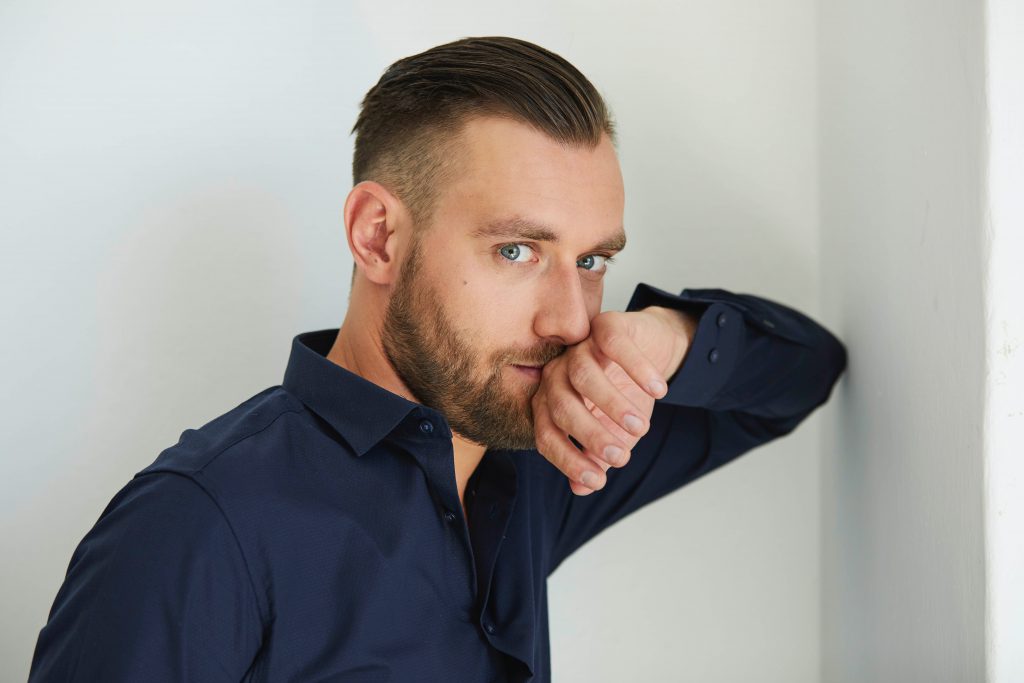 Marvin Münstermann made first acting experiences at the Landestheater Dessau at the age of 13 where he took part in "Me and my Girl", "Die Entführung aus dem Serail" and "Faust".
From 2007 to 2014 he completed a musical singing training with Günther Bernhardt in Leipzig and took part in various independent musical productions. Afterwards Martvin Münstermann studied acting at the Filmschauspielschule Berlin, from which he graduated in 2018.
Since 2015 Marvin Münstermann participated in several performances suchas "Fluchtgedanken", "Purgatory in Ingolstadt", "Sissy Murnau" and "Heile Welt"atthe BlackBoxx Theater Berlin. He has also appeared in numerous short films and played at the Schaubühne Berlin ("The Italian Night") and the Theater Naumburg ("The Servant of Two Masters").
Since last year he has been working at the Schlosspark Theater Berlin, where he has appeared in "Ruhe! Wir drehen!".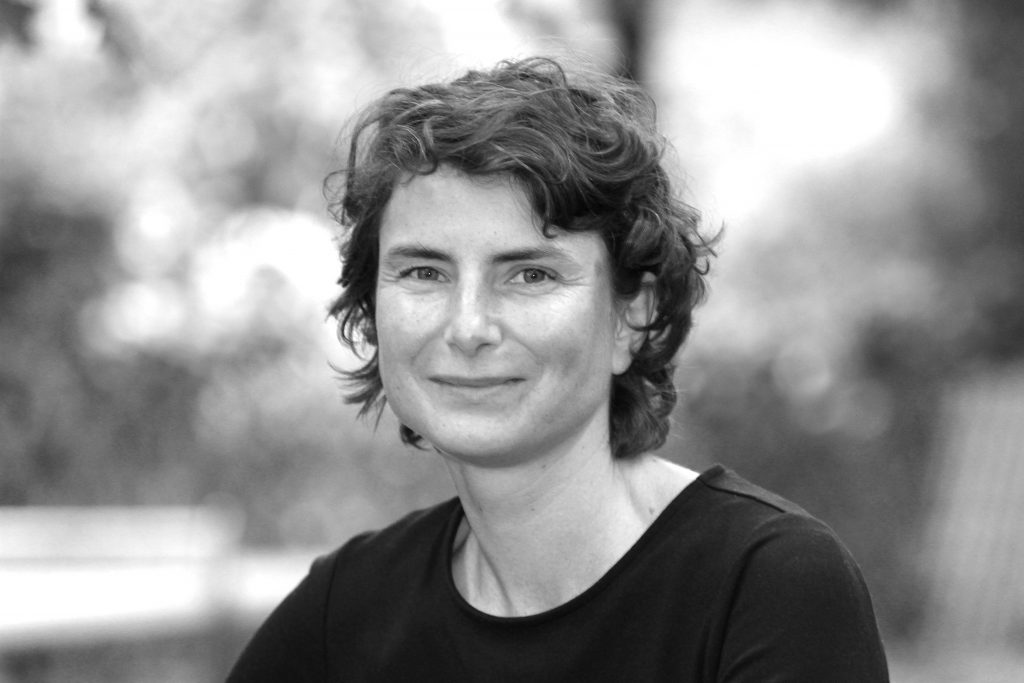 Sabine Rabe is an open space designer. From 1996-2002 she worked for lad+ landschaftsarchitektur diekmann in Hannover. From 2005-2012 she worked as a research assistant at the Institute for Open Space Development at the Leibniz University of Hannover. In 2009 she founded the office osp urbanelandschaften, which became rabe landschaften in 2012. Together with Hille von Seggern and Thomas Gräbel she is a partner in the arge studio urbane landschaften_bildung. In the years 2012-2014, Rabe also held a deputy professorship for "green and open space planning" at RWTH Aachen University.
 Since 2019, she has been a member of the urban development working group of AK Hamburg.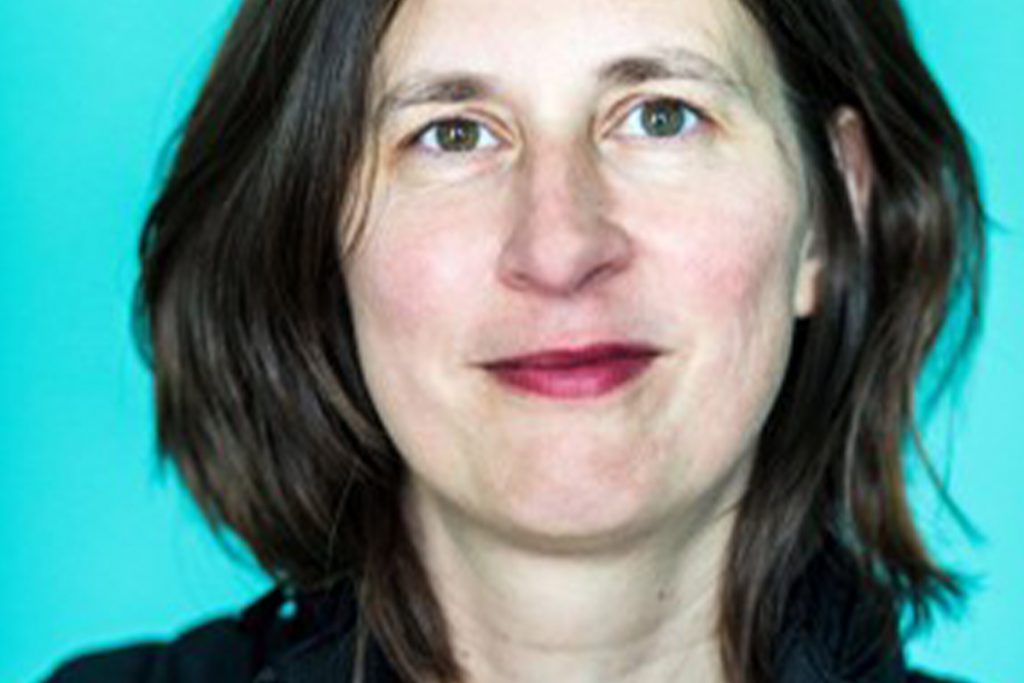 Kathrin Röggla (*1971, Salzburg) is a writer living in Berlin.
She has published many volumes of prose, most recently "Nachtsendung. Unheimliche Geschichten" (2016), essays such as "Die falsche Frage. Über Theater, Politik und die Kunst, das Fürchten nicht zu verlernen" (2015), numerous theatre texts, most recently "Normalverdiener" (2017), and radio plays, most recently "Verfahren" (WDR/BR, January 2020), which deals with the court case on the crimes of the NSU.
As an artist between the media, she also produced a documentary film (ZDF 2012), worked as an installer and curated an exhibition entitled "The Elephant in Space" at the Akademie der Künste (2019).
She has been awarded numerous literary prizes for her literary work, including the Arthur Schnitzler Prize (2012) and the "Nestroy" for best play (2011). Kathrin Röggla is a member of the Darmstadt Academy for Language and Poetry, the Bavarian Academy of Fine Arts, and the Academy of Arts in Berlin, of which she has been vice president since 2015.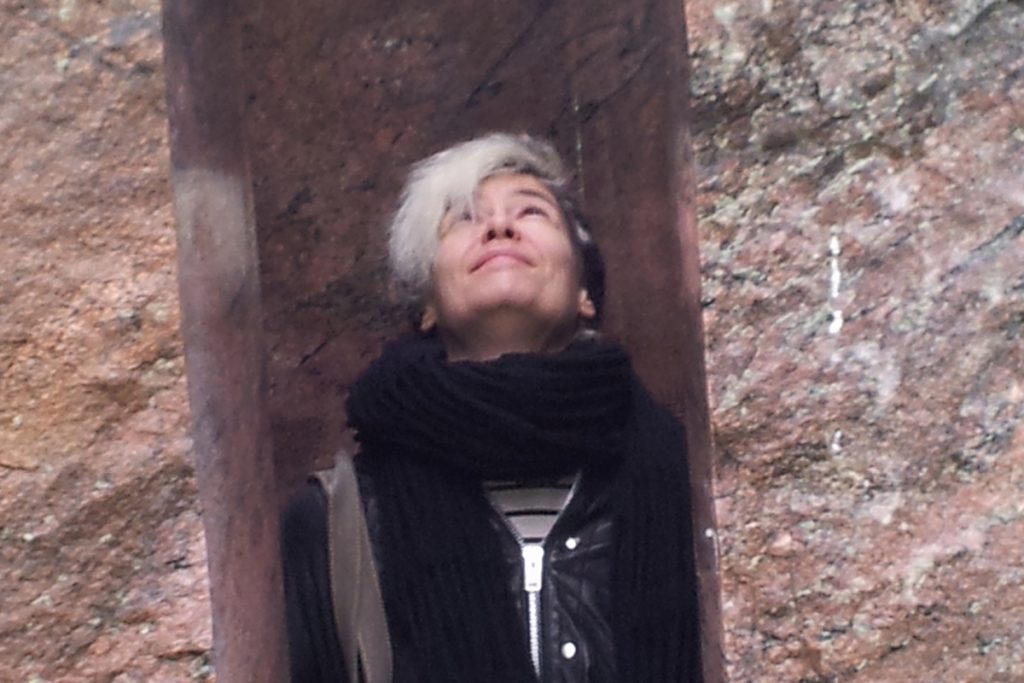 Daniela Seel, born 1974 in Frankfurt/M., lives as a poet and publisher of kookbooks in Berlin.

She also works as a freelance editor, teaches language art in Vienna and translates, most recently Robert Macfarlane (Die verlorenen Wörter, Matthes & Seitz Berlin 2018) and Lisa Robertson, among others. She is also active with the non-profit KOOK e.V., for which she last curated the literature performance festival KOOK.MONO in 2018. Numerous international performances and collaborations, including with the illustrator Andreas Töpfer, the dancer David Bloom and the musicians* Roland Dahinden and Hildegard Keeb.

Daniela Seel published the poetry collections ich kann diese stelle nicht wiederfinden, kookbooks 2011, was weißt du schon von prärie, kookbooks 2015, und Auszug aus Eden, Verlag Peter Engstler 2019, as well as together with Frank Kaspar the radio feature was weißt du schon von prärie, SWR/DLF 2015. In 2016, together with Anja Bayer and in collaboration with the Deutsches Museum, she gave out the anthology all dies hier, majestät, ist deins. Lyrik im Anthropozän.

For her work she has received the Friedrich Hölderlin Förderpreis, the art prize for literature from Lotto Brandenburg, the Mondsee Poetry Prize and the top prize at the first German Publishing Prize in 2019.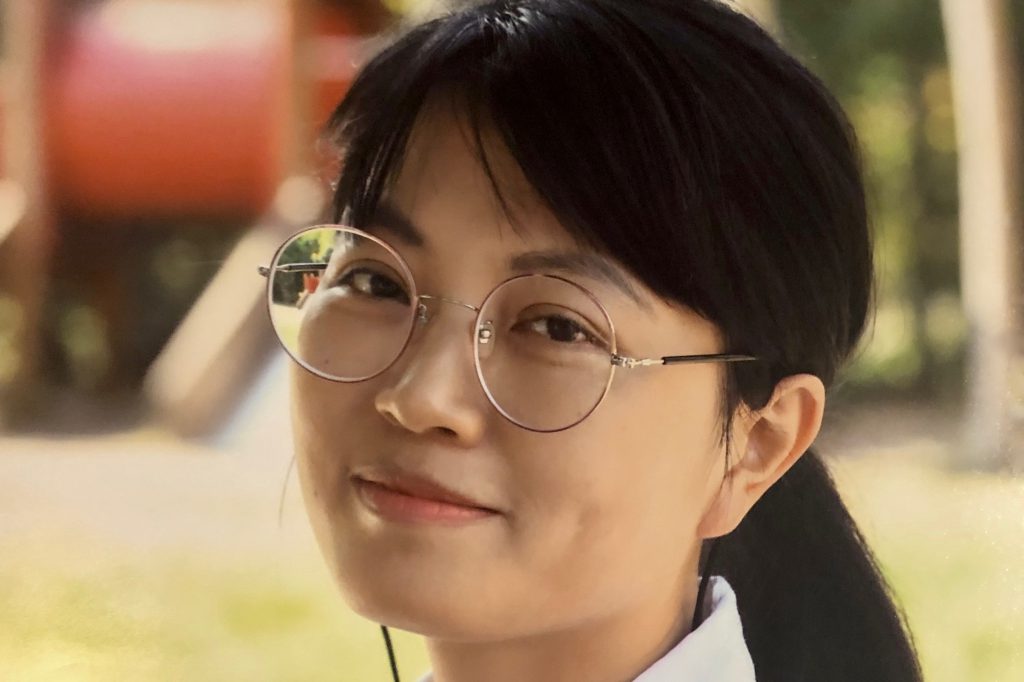 Meiting Shi, born in Nanchang, People's Republic of China, is a teacher and performer. In the past she initiated several theatre pedagogical projects with children in Germany and China. She also worked with the Chinese poet Yang Lian and the ethnologist Michael Oppitz.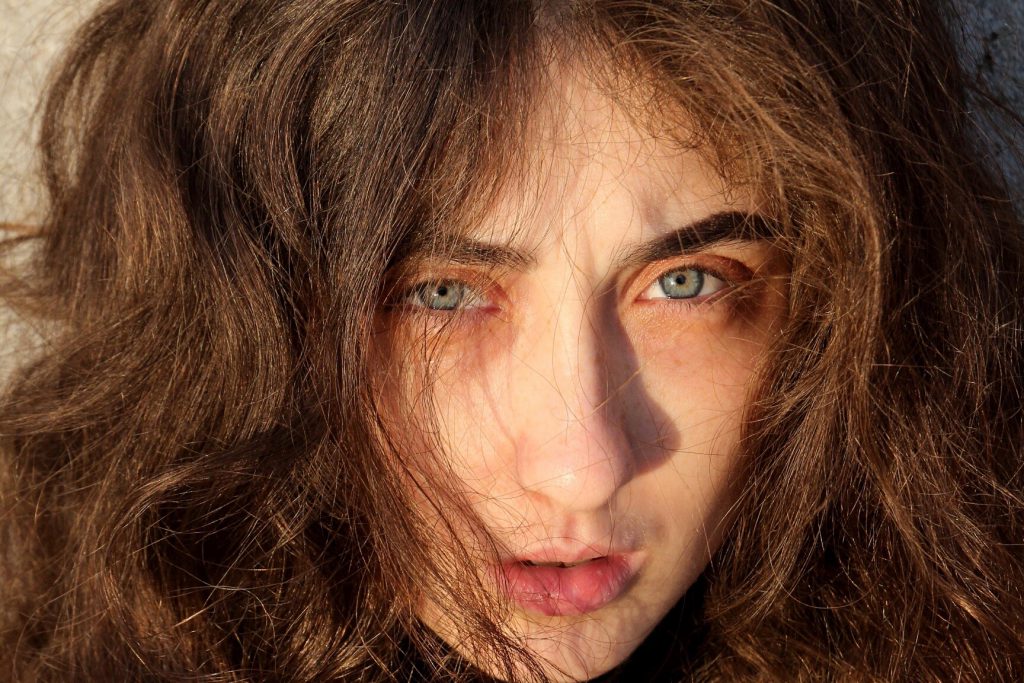 Sonnhild Trujillo was born in 1998 near Neustadt a.d. Weinstraße and has lived in Berlin since 2016. She is studying acting at the TRANSform drama school.  She played in several performances at Hanns Eisler College or Academy of Music and appeared in a music video of the Israeli singer Noga Eren. Besides Trujillo works as a model. In the scenic reading "ATTENTION! YOU ARE LEAVING THE HOLOCENE SECTOR" she plays the role of the scientist.
Prof. i.R. Dr.-Ing. Hille von Seggern is an architect, urban planner and landscape designer. She is a board member of the foundation "AlltagForschungKunst" in Hamburg, which she founded together with Timm Ohrt.
She works artistically as Hille von Seggern & Timm Ohrt Alltag-Forschung-Kunst/HH, is a board member of the STUDIO URBANE LANDSCHAFTEN/H/HH, works in research and practical projects in Studio urbane Landschaften – Arbeitsgemeinschaften and as Senior Advisor at Rabe Landschaften, Hamburg.
From 1982 to 2012, she led the Ohrt-von Seggern-Partner office, architecture-urban development-urban research, together with Timm Ohrt. From 1995 to 2008 she was a professor for open space planning, design and urban development at the Technical University of Hanover and founded – together with Julia Werner – the STUDIO URBANE LANDSCHAFTEN as an interdisciplinary network and think tank for teaching, research and practice. After her studies in Braunschweig and Darmstadt she worked as a research assistant, in several offices and since 1974 as a freelancer. She received her doctorate in 1982, is a member of the SRL and DASL and was the national chairperson of the SRL from 1989 to 1993.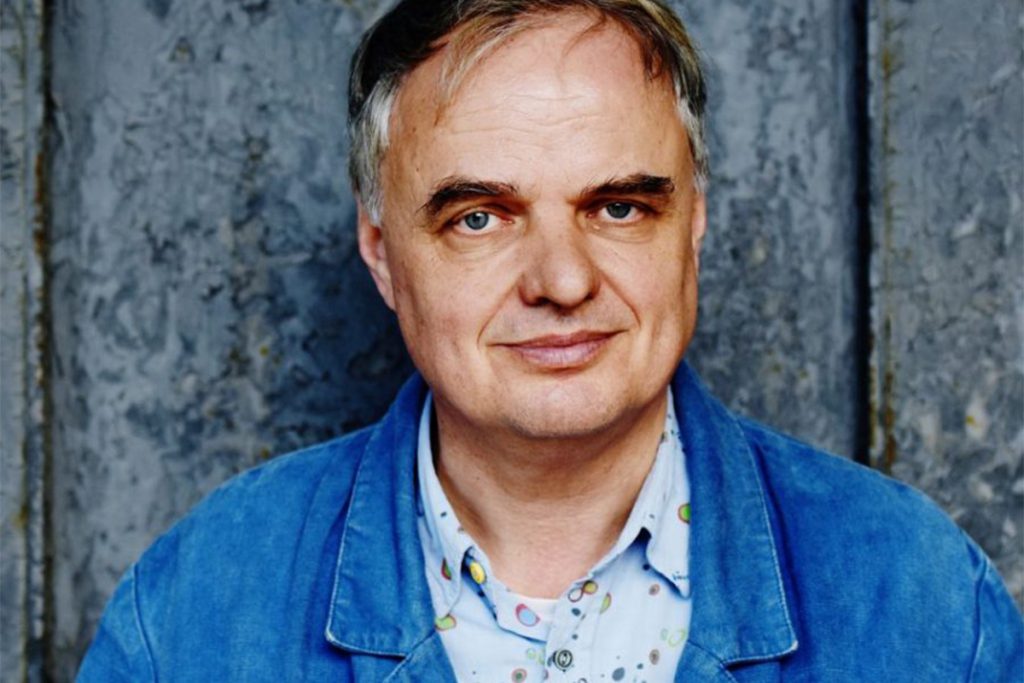 Leopold von Verschuer, who grew up bilingually in Brussels, moves between theatre, literature and radio art.

His preference is for the quirky sounds of "impossible" texts, which he realizes as an actor, director and translator in the German and French-speaking areas. His translations from French are published by Alexander Verlag, Theater der Zeit and Verlag Matthes & Seitz.
A special collaboration connects him with the authors Valère Novarina (since 1994) and Kathrin Röggla (since 2001).

He has performed and directed in Cologne, Paris, Avignon, Vienna, Graz, Lisbon, Düsseldorf, Mülheim, Zurich, Geneva, Lausanne, Berlin and elsewhere.
He has produced radio plays for Bayrischer Rundfunk and Deutschlandradio Kultur, most recently in 2018 the three-part play "Die Rede an die Tiere" by Valère Novarina and in 2019 the poetry radio play "Luna Luna" by Maren Kames.